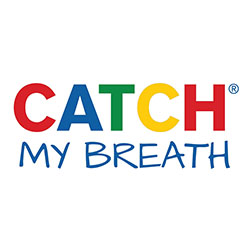 CATCH My Breath is currently the only evidence-based youth vaping nicotine prevention program for grades 5th-12th offered in the U.S (as cited by the Substance Abuse and Mental Health Services Administration), with nearly every state adopting the program.
Central District Health offers FREE training to implement the curriculum, with 1-hour and 3-hour session options. It has proven its effectiveness at reducing students' likelihood of vaping by equipping students with the skills needed to resist peer-pressure and marketing influence by big-tobacco companies.
In Idaho, CATCH My Breath has been implemented into a total of 60 schools and other youth-affiliated organizations which we hope to expand.
The curriculum has a total of four 35 minute sessions for each grade group to be taught once weekly for four weeks, meeting national health education standards, and is designed to be implemented during the science, health, social studies, advisory, or physical education class periods.
For more information on curriculum content visit Classroom session overview For more information on how to become trained, contact us.
Classroom Session Overview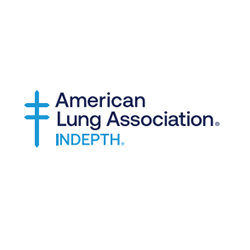 Intervention for Nicotine Dependence: Education, Prevention, Tobacco and Health
The Intervention for Nicotine Dependence: Education, Prevention, Tobacco and Health (INDEPTH) program through the American Lung Association, is an alternative to punitive measures like suspension or citations as a result of a student's violation of their schools tobacco and vape-free policy.
Although it is not a cessation program, 60% of student participants have reported an increased willingness to quit using tobacco products after completing the program.
For more information on the program visit INDEPTH or on how to adopt the program visit TRAINING.
Through four core values of fun, knowledge, empowerment, and support, Idaho Drug Free Youth fosters positive choices and healthy living by enhancing community through its programs. With an annual Idaho Youth Summit summer camp, school chapter programs, assembly presentations, and a social media based campaign, IDFY has led a teen revolution with 75k past student members, 5k students impacted annually, and 68 middle and high school chapters across the state!
To learn how you can adopt the Idaho Drug Free Youth Chapters visit IDFY Chapters.
Screening, Brief Intervention, and Referral to Treatment (SBIRT) Training:
Central District Health offers FREE Screening, Brief Intervention, and Referral to Treatment (SBIRT) training to youth-serving organizations. SBIRT is an evidence-based, reimbursable service. This training is designed for professionals and volunteers who work with adolescents, including school counselors, medical clinicians, social workers, teachers, coaches, and mentors.
Implement screening into organizational workflow
Identify level of risk for youth substance use
Intervene using motivational interviewing
Refer to treatment services
Inflatable MEGA Brain Presentation:
Youth vaping and mental health are inseparably connected. There is no better way to engage youth in the conversation surrounding mental health then with a 12 foot tall inflatable light up brain!
This interactive presentation is designed to educate youth on the importance of living a vape-free lifestyle and why brain health is critically important to their individual ways of living. Learn more about the inflatable MEGA brain or to schedule a presentation by contacting us.